APCO News 2017
Sep. 2017: European Paramotor championships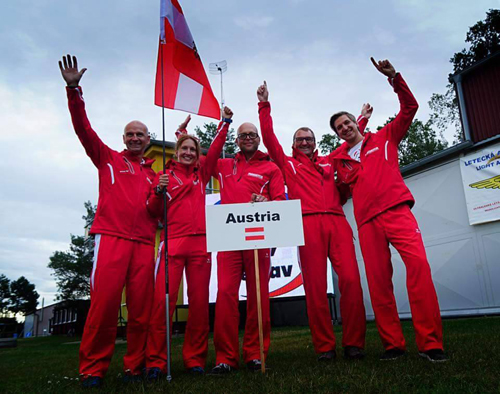 Congratulation to our team Pilot Klaus Angerer and his partner Wolfgang Schweinsteiger for their 2nd place in the European Paramotor championships! The couple chose to use the Lift EU as their weapon of choice!
---
Herzlichen Glückwunsch an unsere Teampiloten Klaus Angerer und Wolfgang Schweinsteiger zu ihrem 2. Platz bei der FAI Paramotor-Europameisterschaft im Doppelsitzer-Trike. Der Erfolg konnte mit dem APCO Lift EU2 erflogen werden. For more - see video »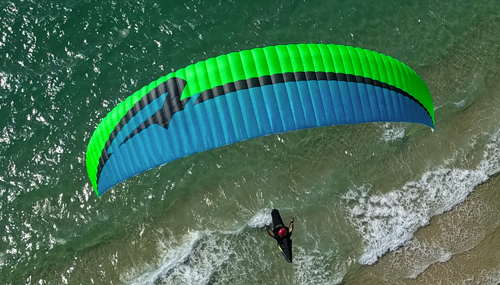 Back in 2014, when Vista III was first introduced, it was a ground breaking wing. An EN B certified true 3 liner (top to bottom), shark nose wing that performs and feels like a well tuned racing car that excels in strong conditions ! Yet still retains a high level of safety at lower end of the EN B Class. It has set a standard for many other competitor models which came after. The new Vista IV is the next generation
For more »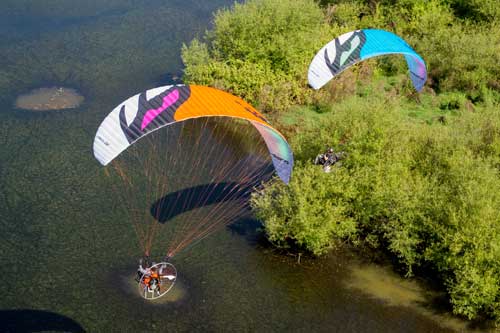 A faster, more aggressive wing with pylon racing performance and spirit! We improved the handling to have the quickest and most aggressive responses achieving the fastest circuit rounds possible. The turning sequence of: »:: FULL SPEED BAR TO THE PYLON » RELEASE SPEED BAR » TIGHT TURN » FULL SPEED BAR TO NEXT PYLON :: » has been perfected to a point where it is only the pilot who can limit the wing and never the opposite!
For more »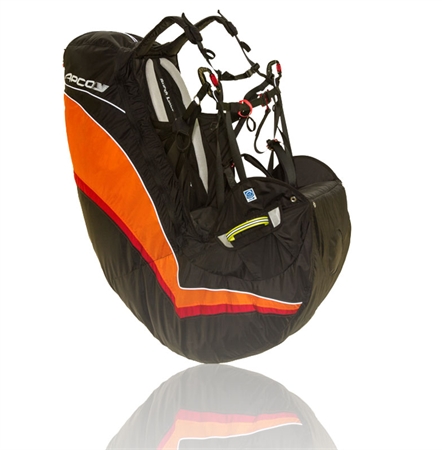 Based on the successful previous model, the Chairbag V is improved on all aspects, including materials, geometry comfort and flying behavior, with 3 main visible points:
New polycomb, lightweight seat plate saving over half the weight, compared to traditional wooden seat plate.
Improved reserve compartment with a zipper closing system for the bridle sleeve. Cleaner, safer and easier to deploy.
New back carrying system - updated, to be the same as on our latest paraglider backpack - proven and well tested for its comfort and ergonomic features.
For more »

Jun. 2017: SWIFT Racing - CERTIFICATION AND VIDEO MANUAL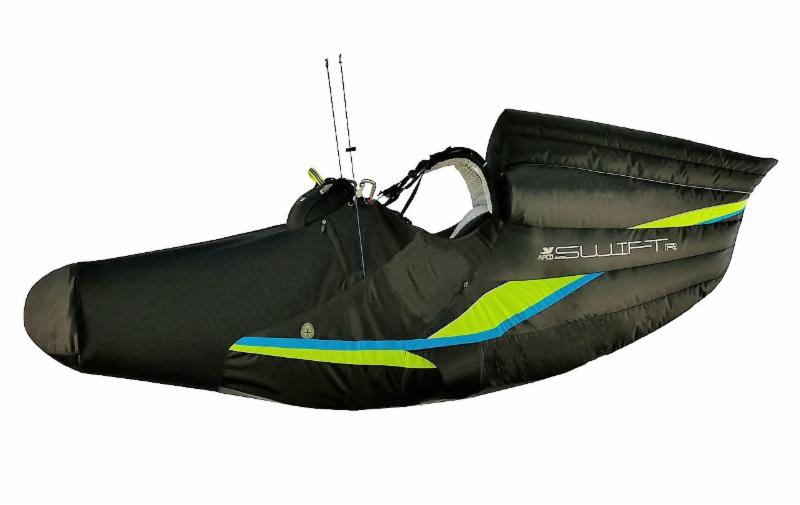 Reviews from both professional magazines and private pilots confirmed that this harness is truly superior over any other harness on the market.
For more »

Jun. 2017: LIFT EZ - A NEW LOOK FOR A BESTSELLER, and some professional reviews

The LIFT EZ has proven many times over to be the best beginner/intermediate reflex wing.
Anyone that had a chance to try it was immediately convinced that it is the best option out there.
For more »

Apr. 2017: KARISMA - Additional sizes and more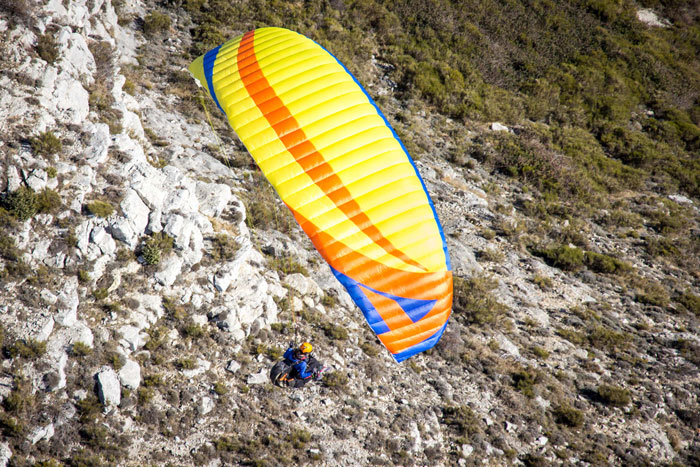 KARISMA has proven itself as the wing of choice for all schools we work with and also some new ones who were impressed by this wing. It only takes one flight to make the decision and embrace this wing.
For more »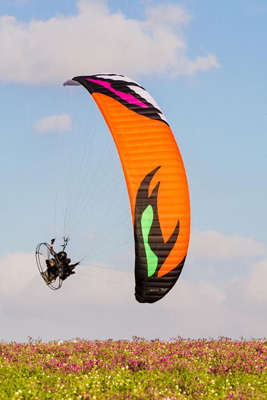 One of the main upgrades we made was incorporation of the ABS® - Automatic Balance System - Industry first, pioneered by APCO.
Additional difference between the XC and the PRO is the line set. The NRG XC II uses sheathed lines for improved durability on harsh take-off surfaces.
For more »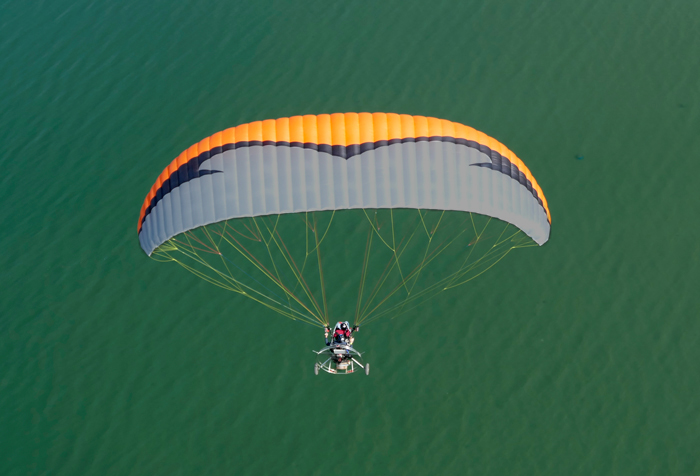 LIFT II PPC offers several dramatic improvements over any other type of PPC wing such as better handling and maneuverability which puts this wing at a new level of fun flying. The efficiency of the reflex profile allows better climbing rate, improved fuel consumption and higher top speed.
For more »

Mar. 2017: Apco's New Logo and more

New logo, new designs, new look. (stickers, folder and more) DGAC certification - Force II, LIFT EU II, Game 42 and Cruiser Split Leg harness now available in 2 sizes, 2 versions SWIFT harness update New Propeller covers New webbing loops for trikes Team Pilots wanted
For more »