APCO News 2015
Nov. 2015: Laser Cutting & Signed wings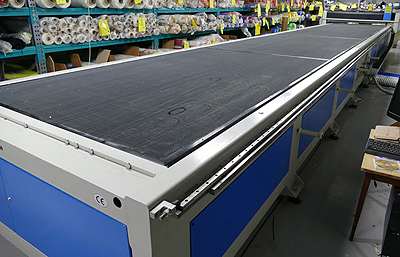 "Setting Future Standards" is not just a slogan.
We at APCO are happy to announce that we have further upgraded our production facility with state of the art Laser cutting technology. We have added a new Laser Cutting Custom Machine 10[m] long and 2[m] wide.
This new laser cutter will allow us greater flexibility and faster delivery times in the very near future. The advantages of this laser are not limited to time saving, but also accuracy in cutting, which translates to a cleaner, better performing wing.
The options that have now opened to us with this new laser cutting machine have encouraged us to start a new program in APCO:
"Personally Signed Wings"! - with every new wing, we will offer the option of a personal signature which we will laser cut and apply to your new wing.
For more

Nov. 2015: MayDay Gift Bag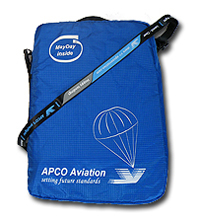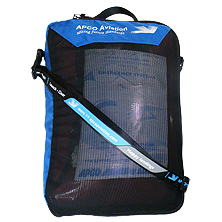 Each MayDay reserve parachute will be supplied in the new "Presentation gift bag" external package. This is a small aesthetic upgrade, a nice addition and gift for the pilot.
For more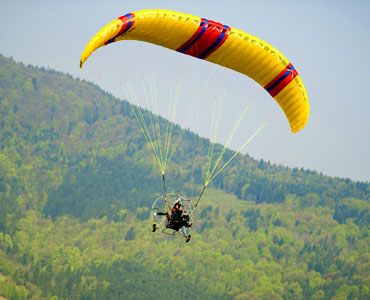 LIFT EU, a reflex wing specifically designed for tandem trikes! The LIFT EU offers an additional option for tandem trike pilots who prefer a reflex-profile wing, with higher top speed and greater resistance to deflation. The LIFT EU is based on the LIFT paramotor wing - our best-selling wing, and shares many similarities with it. A number of pre-production wings have been built ahead and tested by a few of our dealers and we are launching it now after having firm, positive feedback.
Finally now we are in position to offer a full range of tandem wings for European trikes as well as American PPC machines.
For more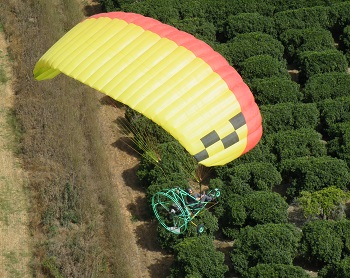 Introducing the Cruiser- our latest PPC wings from APCO! Re-designed from the ground up, this conservative tapered planform wing combines the advantages of both worlds, offering the perfect blend of enhanced performance, speed and handling, with ease of use, extreme safety and user friendly nature of our well known veteran PW and Hybrid. It is an easy wing to fly, suitable for students as well as experienced pilots, with significantly faster trim speed and superior glide (L/D) A number of pre-production wings have been tested by a selected group of APCO dealers and their students. The feedback is exciting. The wing, its performance, safety and pilot friendly nature on the ground and in the air received high praise.
For more

Sep. 2015: Mini Carabiner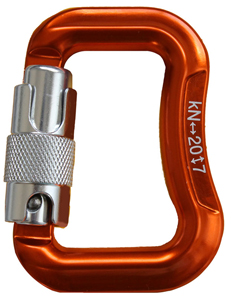 The Mini carabiner - a 25mm aluminum carabiner. This is the latest addition to our Air Xtreme range of carabiners, making it the most complete assortment - containing Six different carabiners to suit every taste, purpose, or need. This new Air Xtreme Mini Carabiner is a 25mm version of our well proven twist lock carabiner. The Carabiner is forged, from 7075 T6 Aluminum (Zicral), designed to fit the light weight harnesses with 25-40mm webbing and rated to 2000 [Kg]. The closing mechanism is our standard twist-lock Triple safety gate. Lift, Rotate, Open.
For more

May 2015: Line service: On-Line Shop

The new section of the online shop was created to assist in purchasing replacement lines for our favorite toys (wings)! The shop will help every pilot find exactly the lines he needs fast and easily. It offers fair prices and quick response time for your replacement lines. We at Apco are proud to be the first company to offer such a service. Our philosophy is to always stand behind our product and excel in service. We believe it will promote the safety of our sport by making replacement lines much more accessible and easy to obtain.

May 2015: Brake handle magnet casing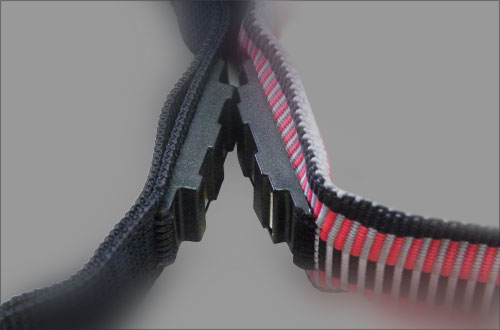 The magnet placement on brake handles and risers of paraglider have a new design where special plastic casing keeps the magnet in place.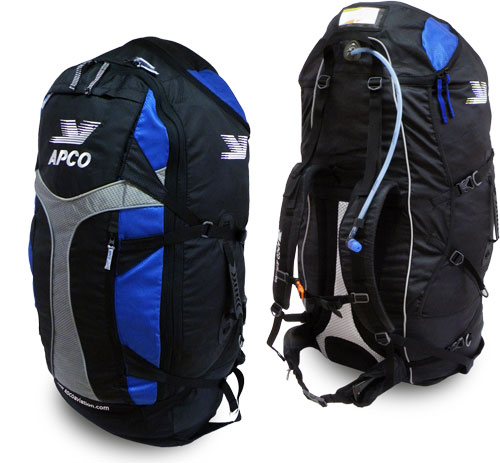 We are proud to launch the new paragliding bag, completely redesigned, using latest materials to make it lighter, stronger, better looking and with space to carry even more.
For more

April 2015: Lift EZ video
This video was made to demonstrate the spirit of this wing. We had a great time making it and we are sure you will enjoy watching it.
To the Lift EZ web page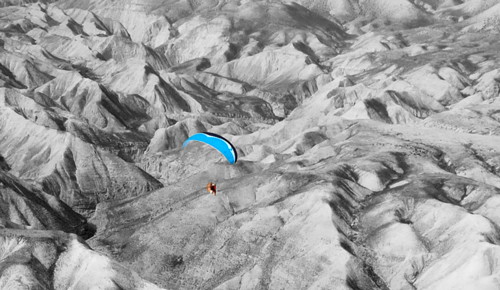 EZ is for "EASY". Just because flying it is so damn easy!!
The LIFT EZ continues the legacy of LIFT - similar feel, trim speed and speed range as the Lift, but there is a big difference.
To the News Letter
To the Lift EZ web page

February 2015: Split Legs Paramotor Harnesses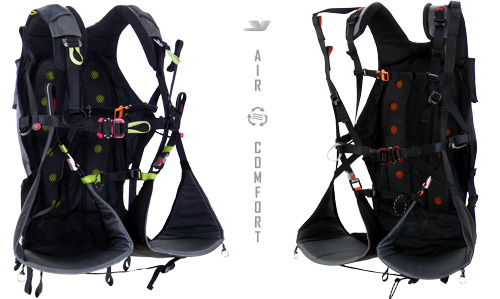 We are proud to launch the industry first, revolutionary ultra light Split Legs paramotor harnesses.
Designed for maximum comfort on take-off and in flight, while reducing the weight of the harness to minimum (below 1.5 kg).
The harness sets a new standard and will become the undisputed industry reference.
It is truly light - yet offers safety and comfort which today is unmatched on classic Paramotor harness.
Specs and details on Split Legs Paramotor harness with HIGH hook-in points
Specs and details on Split Legs Paramotor harness with LOW hook-in points

February 2015: The new FIRST harness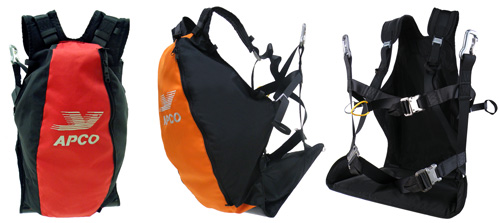 With over 20 years of service the First harness has proved that sometimes simple is just plain better. The First has most probably left its mark on more PG/PM students than any other harness in the world.
As with any good product, Apco has decided it's time to give the First a new facelift. The harness was updated 2 years ago with new colors and features, but now we are making it even better and more pilot friendly.
for more:
click here

December 2014: LIFT 400 - expanding the LIFT PPC range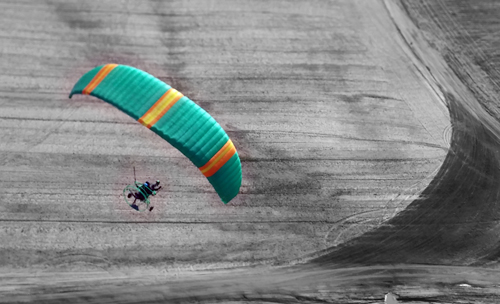 Following market expectations we are now announcing a smaller version of this revolutionary reflex wing - LIFT 400
The LIFT 400 expands the range to accommodate for pilots with lighter trikes or pilots of heavy powerful trikes looking for even more speed and performance.
The unique design and reflex concept cast a solid base for the safety and pilot friendly behaviour of the wing. The majority of PPC pilots will fly the LIFT with no hesitation, feeling at home after just a few instructor assisted take-offs.
for more:
click here

December 2014: HAPPY HOLIDAYS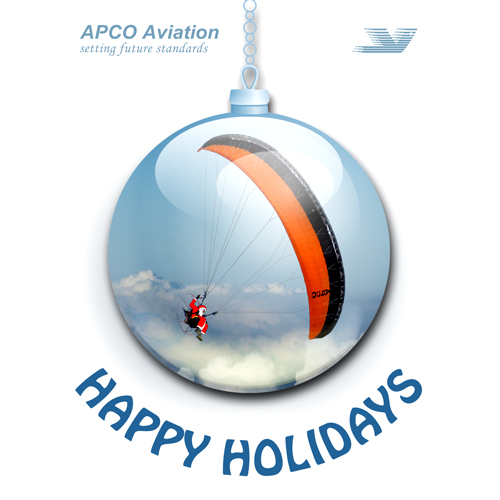 for more:
click here