APCO News 2013
SPARK II - the next generation of APCO sport harness. Fitting perfectly into our range.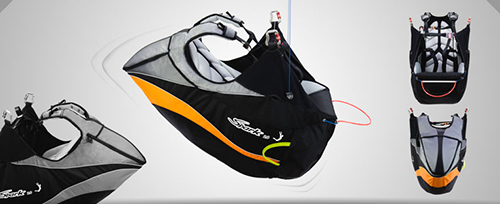 We are proud to present the all new SPARK II - a natural evolution of and successor to our popular and very successful Spark harness. It now allows us to offer the latest, most sophisticated sports harness on the APCO range (positioned above recently revamped Edge II).
for more:
click here

November 2013: Karma EVO S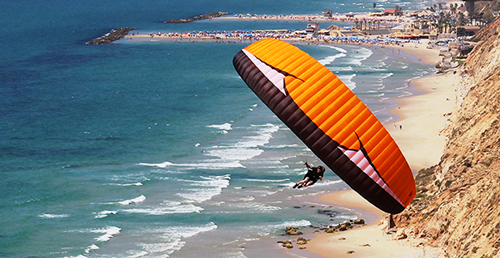 In September APCO announced the launch of new EN-A wing - KARMA EVO.
The Medium size of Karma EVO was released ahead of the other sizes.
Now we are ready with SMALL SIZE too.
Both sizes have successfully completed full EN-A certification flight tests.
for more:
click here

November 2013: FORCE SP (Sport) L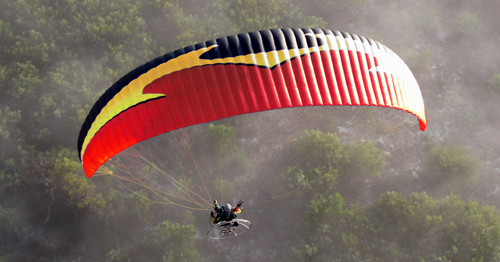 The Force saga continues - a huge success.
Now we are also ready with Force SP in Large size - it extends the weight range to 190 kg. making it a perfect wing for heavy pilots and trikes.
The Force SP L comes with all improvements and updates found on Force SP S and M sizes.
for more:
click here

March 2013: Ritma Harness Review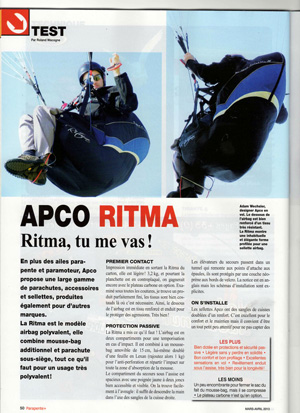 for more:
click here

March 2013: New colors for Cloud Chaser helmets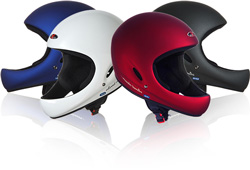 After a few years of offering the range in shiny finish - we have now switched to a velvet matt finish, giving it a distinctive "sexy" look.
We are confident the helmet will be liked by you and your pilots
for more:
click here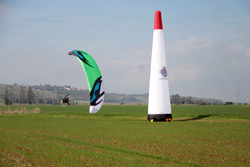 WARNING:
DO NOT! test fly this wing, unless you are ready to buy it!
This wing is highly addictive.
The NRG is our answer to the new challenging segment of small purpose built wings designed for slalom racing and high speed cross country flying.
The NRG conceived and designed to be the best wing in its category, capable of outperforming anything else out there.
NRG will excite every pilot -you will be infected by the racing virus instantly.
The adrenaline rush will go through the roof and your heart rate will match the speed of the wing.
The NRG purpose built for speed and agility to win the race and bring the victory.
for more:
click here

February 2013: SERVICE AND SUPPORT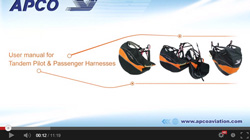 The Tandem harness set was launched some time ago. It is very popular among tandem pilots. Its innovative features together with its comfort, ease of use and quality received a great deal of attention.
This instructional video was made to support APCO Tandem Harness owners. It will help pilots correctly use, adjust and assemble these two harnesses.
The video has 3 parts:
Tandem Pilot Harness:
1 :: Adjustments and features
2 :: Mayday Reserve parachute installation
Tandem Passenger Harness:
3 :: Adjustments and features
for more:
click here

February 2013: SECOND GENERATION SUPERLIGHT PARAMOTOR HARNESS RANGE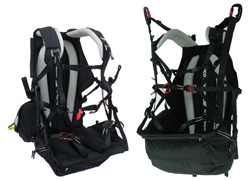 we are proud to present our Second Generation of this harness range, further refined and improved with many additional extras and options to satisfy even the most discriminating pilot. Both harnesses have provision to be coupled with all most existing frames on the market.
Low hook-in point SLT paramotor harness will fit most frames with low hook-in point with moving or fixed arm.
High hook-in point SLT paramotor harness will fit most frames with high hook-in point.
Both harnesses share the same base but are separated into High/Low hook in versions in order to achieve maximum weight saving, without sacrificing quality, durability and comfort of the harness. Our efforts produced a harness range outstanding in its quality, performance and aesthetics - the SLT range.
Simply the best, lightest paramotor harness on the market today.
for more:
click here

January 2013: Two new world records for APCO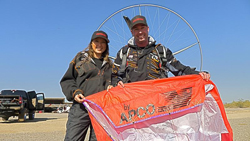 We are happy to announce the addition of 2 new world records to APCO's Wall of Fame.
These world records round up our list to an astonishing 16 world records made on Apco's various wings.
Both world records were made by Mr. Ryan Shaw from Paradrenalin USA on December 7th in Phoenix, Arizona, USA. On both record flights, oxygen was used as well as a Flight Recorder.
Apco World Record # 15:
Tandem time to climb to 3000 meters above ground level was made in just 23 minutes using Apco's Play 42 MKII and beating the old record by a full 3 minutes.
Apco World record # 16:
Play 42 MKII world record, Tandem altitude above ground level was broken by more than 1500 Meters over the previous record.