APCO Technology Features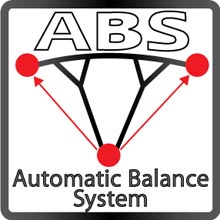 BR2: Bullet Riser 2

Hit Valves: High-Speed Intake Valves

SRS: Stall Recovery System

OAA: One Action Acceleration

APP: Automatic Pressurising Profile

FBS: Flexon® Batten system

BBP: Air Extreme Ball bearing Pulleys ®

ARO: Aspect Ratio Optimization

WSS: Wind Scoop System

Laser Cutting & Signed wings

Magnetic Attachment Grid
Integral, built-in, Neodymium Brake Magnets with male/female connection

Polycomb
Designed by APCO in cooperation with a large polycarbonate specialized company - danpal.com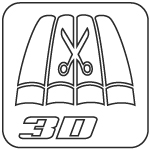 3D cut
A special additional cut. Inserted into the leading edge of the wing, it results in a cleaner, more aerodynamic shape to the leading edge, in the inflated shape during flight.

Flow Aligned Ribs (FAR - pat. pending)
A conceptual change in the way paragliders have been designed until today (Apco and the rest of the industry).