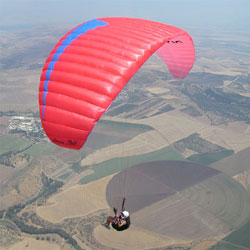 The Perfect Wing for you.

Outstanding Safety Characteristics
Brilliant Handling
Unbeatable Launch

The Tetra features a new profile, offering a very long brake range, while retaining excellent response. School quality inflation and launch characteristics with no tendency to overshoot the pilot or fall back behind along with bombproof passive and active safety. Large usable speed range on accelerator with a low sink rate throughout. Very stable and balanced flight characteristics, perfect passive dive damping, no tendancy to "dive-in" or "roll-out" in a thermal turn.