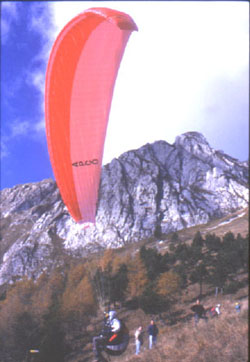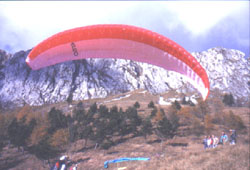 Simba Comp:

Following in the steps of the Bagheera, Simba will continue to rule the Kingdom of the Serial class and sometimes the open class too, as the Bahgeera did in the 2000 season of the PWC and in many other competitions.

In order to meet the requirements of the Serial class competition rules, we re-certified the Simba in competition rigging configuration. We believe the Simba Comp to be an excellent tool and an easy formula to win a competition. It combines Top-level performance that will beat most of the "comp protos" together with the re-assuring safety of the Performance class certification. This makes flying the demanding competition tasks easy, as the Simba lets you concentrate on flying tactics without having to be worried about safety.

The only difference between the Simba and the Simba Comp is the type of line used. The Simba Comp has unsheathed Aramid. The line lengths are all identical.

The Simba has been certified Afnor Performance in all sizes with unsheathed competition lines, and Trimmers are available as an option.