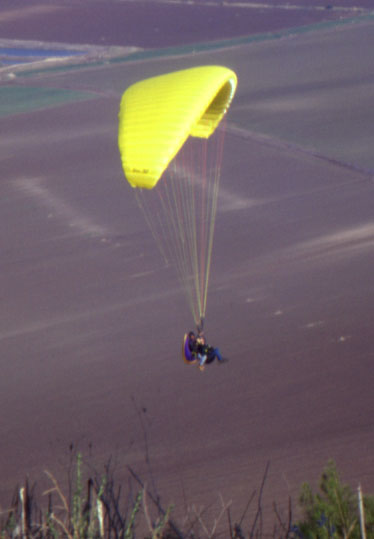 Safety and fun right from the start.

The Fiesta Tandem offers the same great charecteristics of the proven Fiesta solo glider.

Fiesta Tandem is the perfect wing for two, your ultimate choice. It delivers everything you looked for to share your paragliding: Fun, Freedom and Absolute Safety.

You'll love the way it makes you feel.

The Fiesta Tandem ABC is now available, with DUVL Certification for two seater PPC frames!