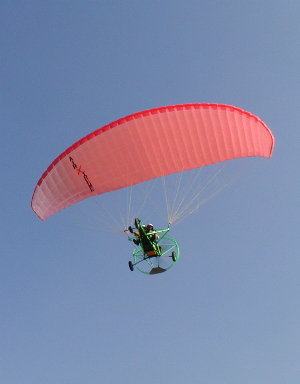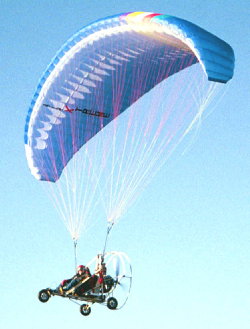 The Wing for experienced Pilots
The Air XTreme represents a new generation in power parachute technology.

Truly a break through design.


Designed by a leading team in the field, with over 25 years of experience in flex wing technology, headed by the world's best aeronautical engineers in the field of ultra-light aircraft.

Ulilizing CAD CAM Design.

Advanced materials to ensure longevity of the wing.

Hundreds of flight hours invested in testing to ensure your safety.

Comprehensive testing safety, strength, integrity and overall stability were primary goals.

As Simple and safe to fly and handle as your familiar powered parachute, but intended for experienced pilots, and requiring an understanding of the limitations of the wing.

Easy launch with short take off.

Smooth and Simple handling, light touch responsive turning without dramatic altitude drop in turns.

Smooth level flight without cart leaning to the left and back, because of the lower RPM at straight and level Fight.

No radical swings forward and back with throttling up or down.

Reduced Engine RPM by 1,200 - 1,500 for straight and level flight.

Fuel consumption down by half.

Double the glide and sink rate performance; 7:1 rather than 3.5:1.

Safer engine off or maximum weight landings.

Caution:&nbspThe wing is designed for experienced pilots with sufecient airtime. Proper training is mandatory to safely operate the wing within its "frame of limitations", when upgrading from your "PowerWing" to the AirXtreme.

Have Fun, Fly the Wing. Ask your PPC Supplier for a test flight.

Apco's Powerwings are the only PPC wings available on the market today wich is approved by world aviation standards. Apco's AirXtreme Wing was tested by the DHV in Germany, and passed the static strenght load tests! (Click here for more Details).